Hello world!
'Welcome back to 2004, I thought it would be cool to start a blog' – actual thought of mine while typing all this out…
…only three years after starting H+H to boot, but we got this. It's fine, everything is fine.
All joking aside, I am certainly new at the posting world and probably will spend sometime figuring it out with you by my side. BUT..we wanted to create and maintain a space where you can access easy, healthy recipes, nutritional information and common questions we get about Hutch + Howl, our products and who we are!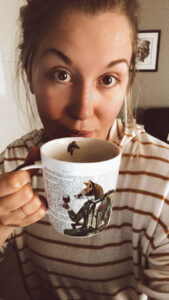 I guess to begin, I will introduce myself. I am one half of the Hutch + Howl duo, my name is Teira, but most people just call me 'T'. My life revolves around food, I drink way to much coffee and I am a total workaholic (you can look to my parents for that one). I wouldn't consider myself a 'blogger' or well versed at posting information online, really. But I am someone exactly like you, on a journey to find routines and healthy options for the betterment of myself and my family. If that 's interesting to you, please follow along and if it's not interesting…well shoot, why are you still reading? JK. I get it. We're all into different things.
Some of you may recognize me from around the shop or on our social channels but I have been spending more physical time away, as our family welcomed a baby into our home this past January. It has been a blur, an entirely new experience with no study notes and a new relationship with food and myself is slowly emerging. Back to basics people. So grab a cold-pressed bevy or another coffee (me in a nutshell) and join in. You may see something you enjoy, or need but in the least you can expect to get in a couple laughs and a good eye roll at all my musings!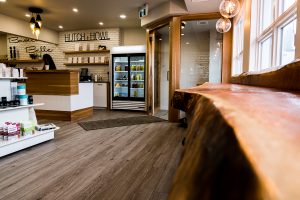 And while this introductory post will be short and sweet, if there is something you are itching to know or have something you would like me to include in any of our posts please leave a comment below! Thank you for being here.