Holiday Gifting
"I'm sure we've all heard it a million times how important healthy living is; we reap benefits like a decreased likelihood for illness, increased energy levels, and an overall improvement in mood and wellness. Although we don't think about it as much, a healthy life also translates into a more productive work week, due to an increase in clarity, memory, and a reduction in stress and anxiety. When we fill ourselves full of nutritious foods, we are no longer a slave to the ups and downs of sugar and empty carbohydrates that wreak havoc on our blood glucose levels; it's easier to see even the most daunting work tasks with a clearer mind when our internal bodies are in a more relaxed state."

– Tianna Rusnak – BSc Nutrition & Food Science

We have customized packages available for easy gifting this winter. Browse our holiday packages by clicking the image below!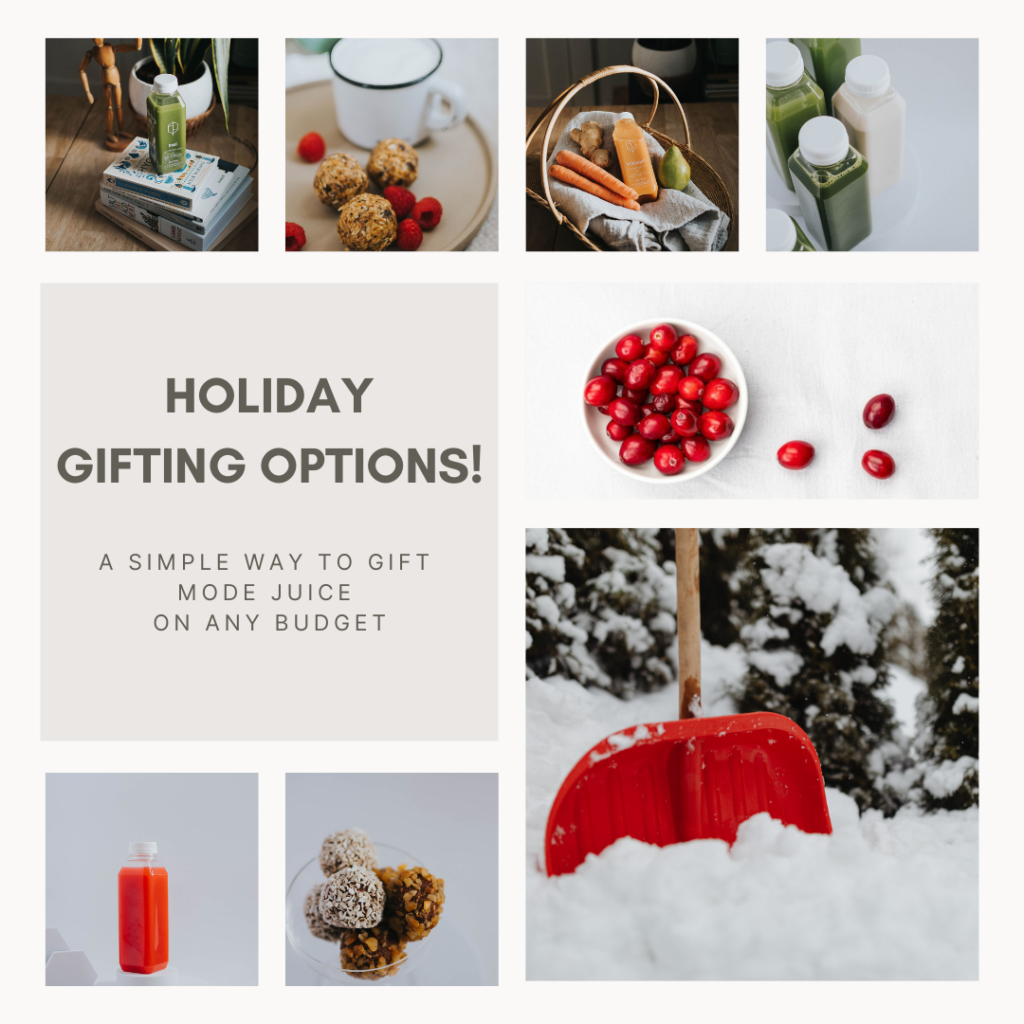 Are you looking to change things up this year in regards to gifting clients or staff? We know there won't be a shortage on delicious chocolate and home baked goods but we at Mode love to promote balance and are looking  to add some vibrant raw fruit & vegetables to those soul-nourishing treats. Cold-Pressed juice is a sustainable energy source and has been proven a fast favourite in supporting all types of minds and bodies as we move through everyday stressors. It's an easily accessible and nutrient dense option for people on any schedule to manage and maintain dietary balance in their daily lives. Interested? Follow the link above to our gift packages available this winter!
Or Contact us for more details on this freshly pressed gifting idea.